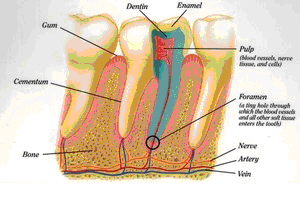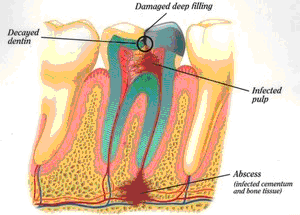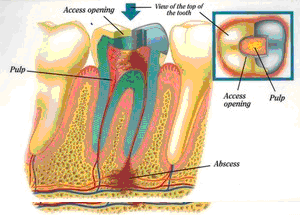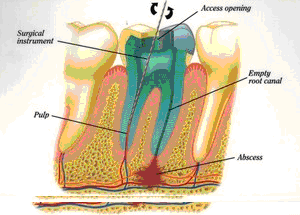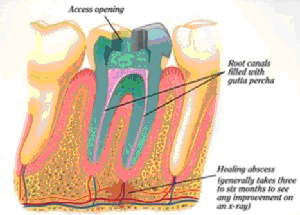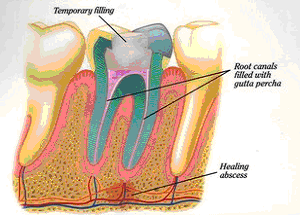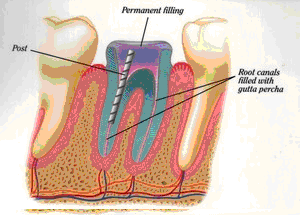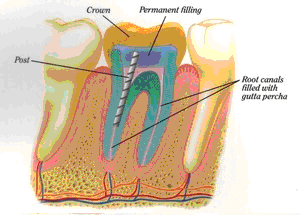 A root canal is a procedure where inflammed or infected nerve tissue is removed from the canals inside of a tooth. The canals are then sterilized and sealed with root canal filling. After the procedure is complete, a temporary filling will be placed in the top part of the tooth until your general dentist replaces it with a permanent restoration.
Diagnosis and Treatment of Pain
Oral pain such as toothaches or cracked / fractured teeth can often be difficult to pinpoint. Because of the vast network of nerves in the mouth, the pain of a damaged or diseased tooth often is felt in another tooth and/or in the head, neck, or ear. An endodontist is a specialist in diagnosing and treating this type of pain.
Treats Traumatic Injuries
Pulp damage is sometimes caused by a blow to the mouth, and endodontists like Dr. Suresh specialize in treating these traumatic injuries. For example, trauma to a child's permanent tooth that is not fully developed can cause the root to stop growing. A procedure called apexification stimulates bone to be deposited at the end of the root, which makes it possible to then save the tooth through a root canal procedure. An endodontist is specially trained in procedures for replanting teeth that have been knocked out of their sockets.
Occasionally, a tooth that has undergone endodontic treatment fails to heal or pain continues despite therapy. Although rare, sometimes a tooth initially responds to root canal therapy but becomes painful or diseased months or years later. When either of these situations occur, the tooth often can be maintained with a second endodontic treatment.